1 min read
The Shape Of Your Mouth Has An Unexpected Effect On Your Health – Health Digest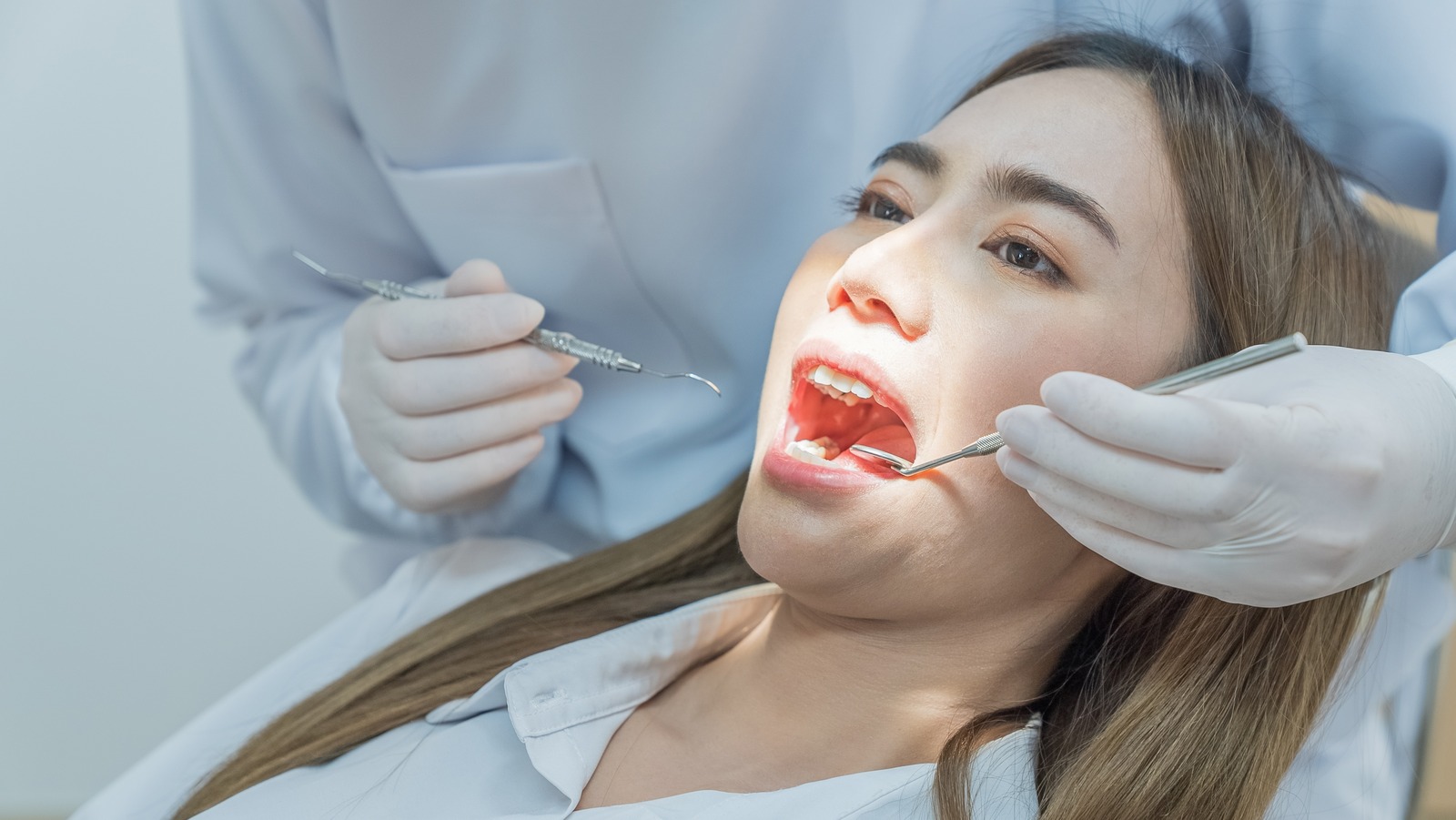 Obstructive sleep apnea (OSA) is typically diagnosed in adults; however, it can be found in children. According to the Mayo Clinic, OSA happens when a person repeatedly starts and stops breathing while sleeping. Specific symptoms include sleepiness in the daytime, loud snoring, waking up choking or gasping, trouble focusing, mood changes, and high blood pressure.
The reason those with narrow palates experience sleep apnea is due to the increased nasal resistance and displacement of the tongue, according to Rachel Barnhart, D.D.S. When your tongue is relaxed, it has a specific resting position. Dentist Dr. Ron Baise told Healthline, "Your tongue should be touching the roof of your mouth when resting. It should not be touching the bottom of your mouth. The front tip of your tongue should be about half an inch higher than your front teeth." However, a narrower-than-average palate disrupts this tongue placement and makes it harder for air to find its way in.
Treatment for this specific type of OSA requires using an expander to correct the palate, known as distraction osteogenesis maxillary expansion (DOME) (per Otolaryngology–Head and Neck Surgery). Patients are fitted with an expander that works to open up their palate and make breathing easier. If the palate isn't fixed, a CPAP machine can help keep air flowing as the person is sleeping.